Day 6 - Saturday, June 20
Good Final Day Morning, Campy.
Weather reports had Saturday predicted to be full sun and hot – but predictions are only that. Weather patterns moved in a day early, so Friday was our full-sun day and today is pretty nice – overcast but not stormy for the last 9 miles of the Green River.
Crispin is with Brennan again, David and John* pair up, and I take the cargo canoe – perched, as I prefer, on top of the food box which is still packed with unconsumed food – many, many snacks. The "calories to maintain" idea is certainly a good one, but we have been too hot and tired to eat much except for the daily cooked suppers. Despite having chilli con carne y frijoles last night, we don't have the blazing canoes we anticipated – just an occasional aardvark bark.
Our timing, on reaching the Colorado River, was perfect – virtually to the minute. We left camp early, shortly after 8:00 I think, to assure reaching the confluence on time. The Green River, which we have dubbed the "Brown", is about 1 part silt to 3 parts water. Where the two rivers converge, the Brown sweeps into the Colorado and turns it from green to brown within 100 feet. We sailed out from the Green and saw the couple with the white kayaks – who were also being picked up by Tag-a-Long (our family in raft and inflatable kayak had informed us) on the right bank just at the confluence, so we swept in and beached the canoes. Almost immediately, a sustained gust from a storm coming up the Colorado whipped across the beach, creating white caps out on the river. So we missed the most dangerous wind by a hair's breadth.
Tag-a-Long's 1:00 pm pick-up was just a tag long, well a tad late, they went further down to Spanish Bottom to drop off inflatable rafts and pick up a dozen canoes, which took them an hour and a half. Pick-up was by two jet boats: 1 for the canoes, kayaks, rafts and all the equipment, and 1 for the people – a dozen of us in all.
Crispin experiences perhaps his first crush – that is his first little girl crush on him. The "family" is actually a family of 3 – with a six year old, plus a mother and daughter also 6. The dark haired little girl became Crispin's shadow on the beach. No matter where he went, Bella was right behind him. If he turned around, she'd run around to be still behind him. It was very cute, from an adult perspective, and Crispin was nice enough not to be gruff with her.
The jet-boat trip was beautiful both in the 55 miles of the Colorado River red-rock cliffs, and in travelling so fast, in comparison, without the strenuous exertion of the past 6 days. The boatman has a few cheap beers – really cheap for us since he doesn't charge anything for them – on ice which we haven't seen for quite some time. No one cried on this day out, and the series of showers are, perhaps, the most exquisite and needed we have ever experienced. The hot tub was also greatly welcomed by a couple of us.
This trip has been – for all of us, I suspect, but certainly for me – a real experience in commitment and endurance. Once we were dropped off at Ruby Ranch, there was no backing out. Hypothetically, one could get a message sent up for a rescue at Mineral Bottom – about half way down. There was a kayaker at Mineral Bottom who was actually affecting an unscheduled take-out because she got on the river and discovered that her camp stove had been ruined.
But the endurance part is also quite real. Each day became harder than the one before, and by the time we got to day 5, we were operating more on willpower than actually reserved energy. The half-day paddle on day 6 was on the adrenalin of expectation of the work coming to an end.
This is a river-trip I have long wanted to do, and the opportunity to do something special for Crispin, and the bonding amongst us all – that combination really makes this a very important, valued experience. Brennan says an adventure is always best after the actual experience. Never the "pure joy": unmitigated. We have beauty; fascinating landscape, geology and wildlife; solitude; achievement; endurance; bonding and camaraderie liberally modified by mosquitoes, hours of paddling, exhausted searches for campsites we can actually tolerate, sun heat and burn, dragging stuff up hillsides, storm winds that came much too close to tipping all three canoes, sitting pretty on the stink pot, and way too much potty humour.
Crispin says "Awesome." I think I would classify this river trip in the classic British term, "Brilliant!"
Goodbye, Campy.
Jonathan
Notes:
Moab Brewpub cooked and cleaned up tonight.
97 miles canoed this week,
+ 55 miles on the Jet-boats up the Colorado to Moab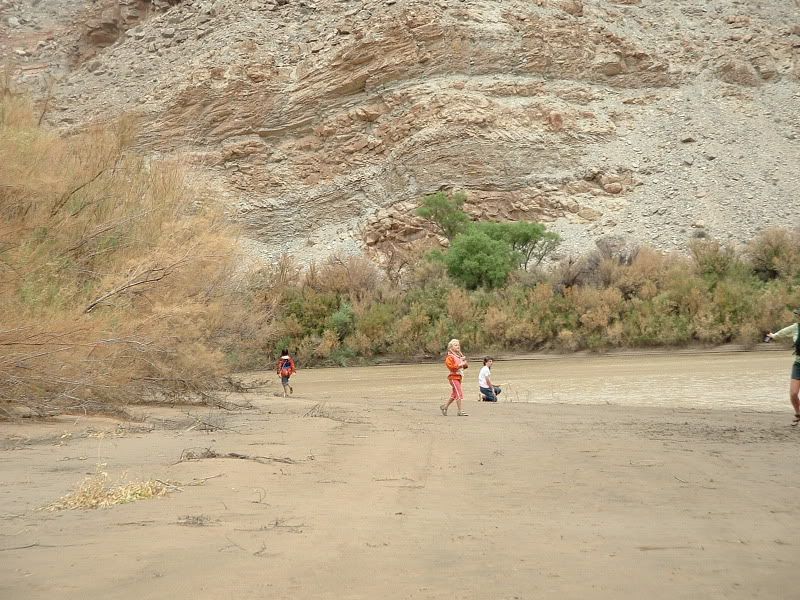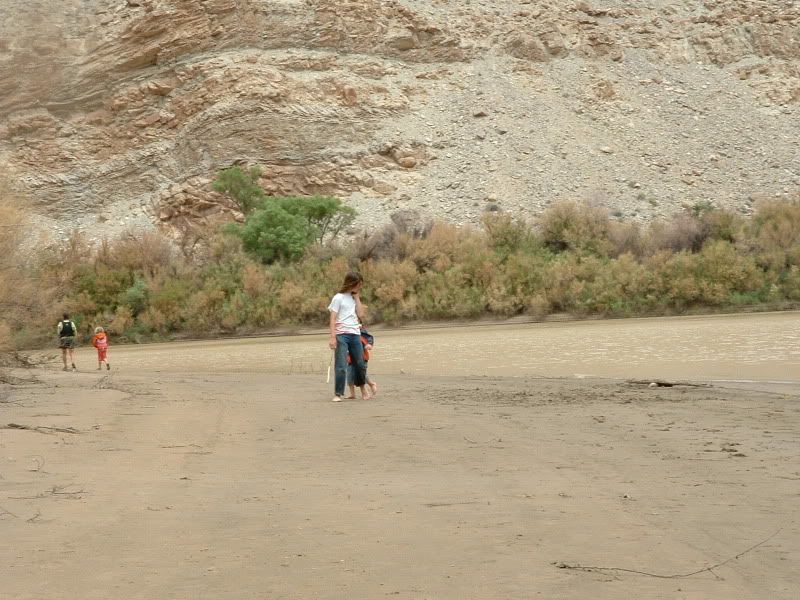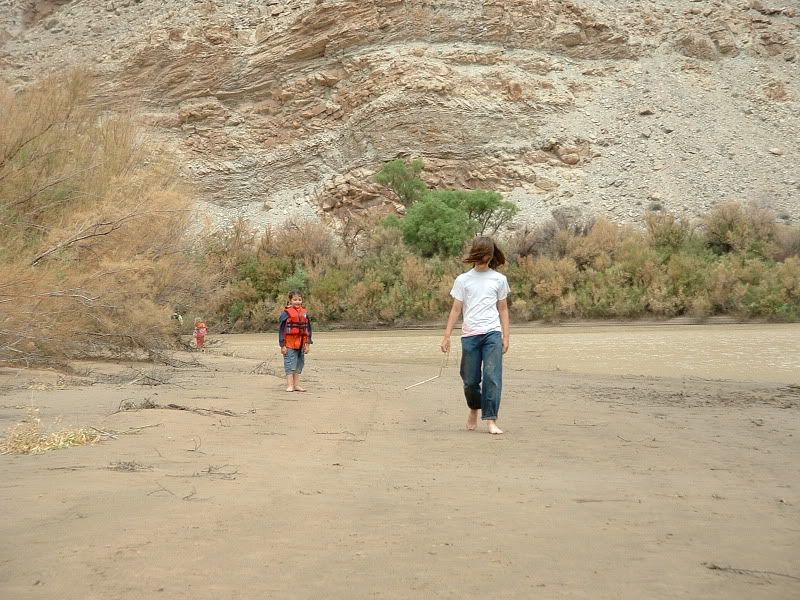 * John Hall
Last day of the trip and total trip wrap-up.